'Citylabs is… located on the Central Manchester University Hospitals NHS Foundation Trust (CMFT) campus, in the heart of Manchester's Knowledge Quarter and the largest clinical academic campus in Europe.' – MSPL
Directions:
City Labs 1.0 is located within the Manchester university and hospitals quarter, just off Oxford Road. View on Google Maps.
Google Maps view: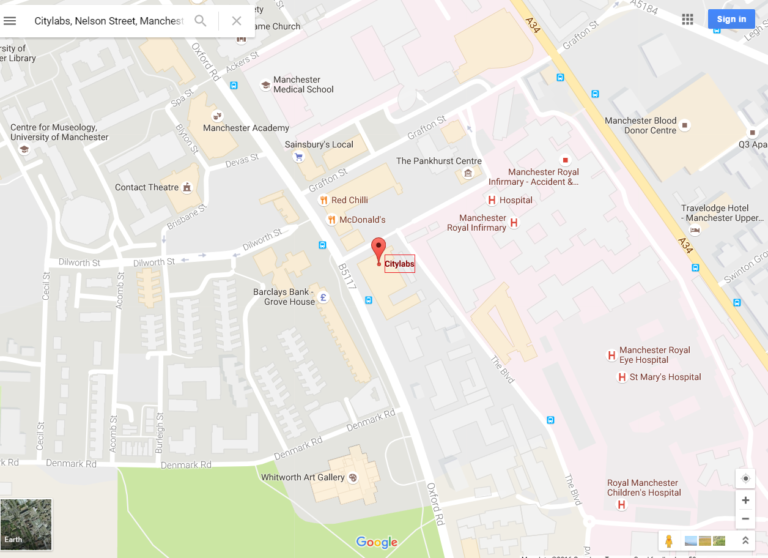 View if coming down Oxford Road from City Centre: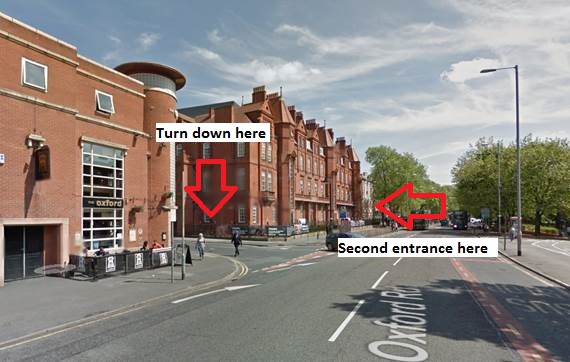 View if coming up Oxford Road from South Manchester: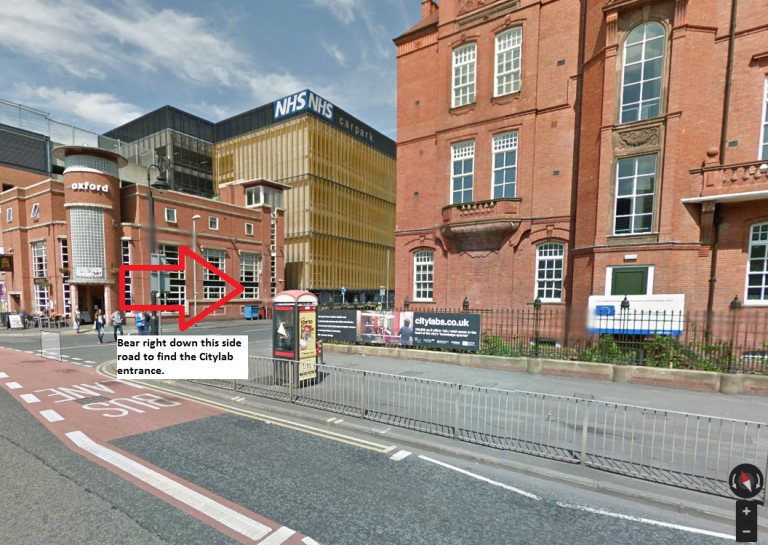 Entrance to City Labs: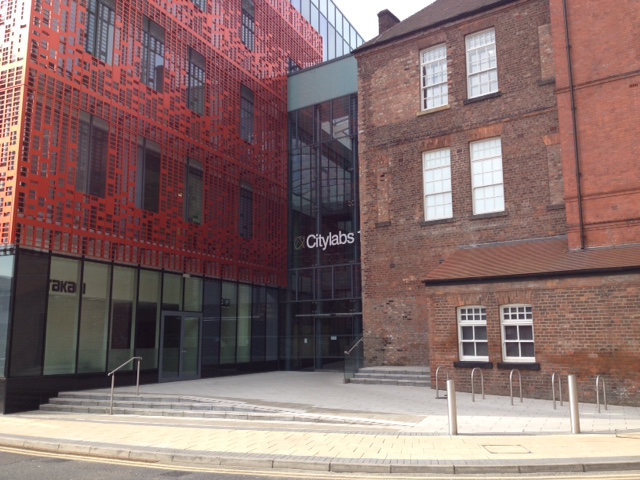 Transport Routes:
From Piccadilly Railway Station:
Walk in 30-minutes
Take a bus journey which can take up to 40 minutes:

Walk to Piccadilly Gardens (circa 10 minutes), or take the free Metro Shuttle to Piccadilly Gardens Bus Station
Take any of the following busses: 15, 42, 42A, 43, 44, 111, 142, 143, X57 or X41
Parking
The two nearest car parks to City Labs 1.0 are Grafton Street and Hathersage Road. Parking fees will apply.